Marseilles →
Go explore
creeks!

Blackcurrant →

E-bike /
E-MTB

Groups
Be supervised by pros on fabulous sites!
Our group and pro services →




Discover the most secret sites with ease!
Blackcurrant →
Marseilles →


Guide
virtual

And scooters
Go on an adventure on an electric scooter in autonomy!

Marseille scooter rental →
Cassis scooter rental →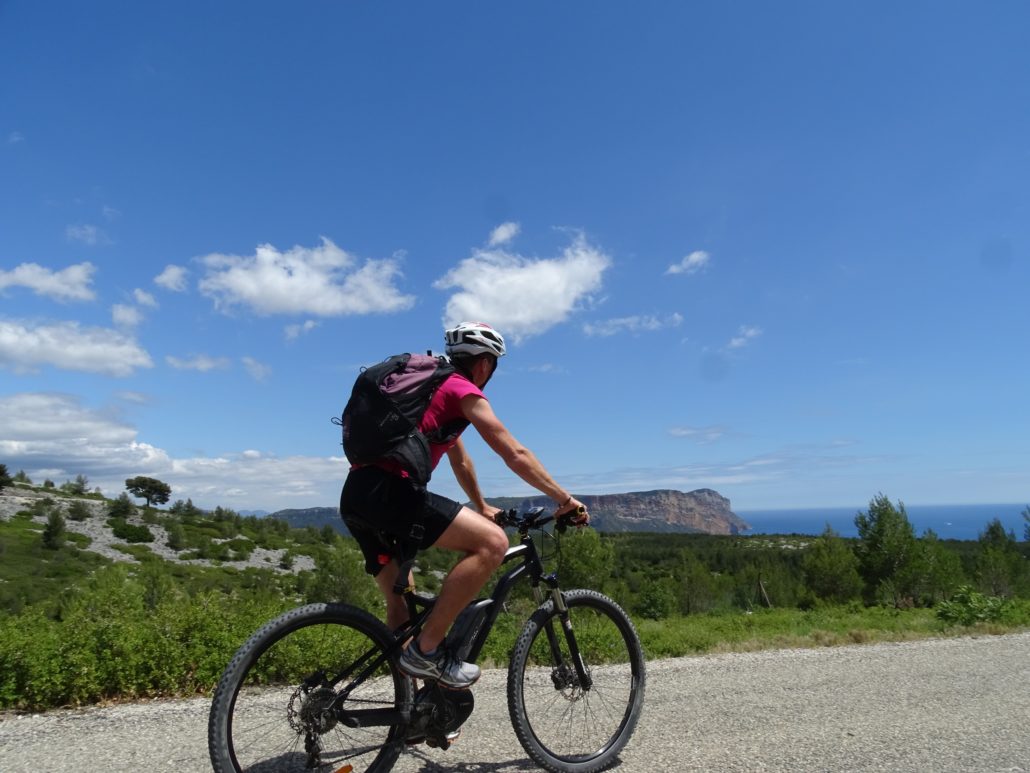 Where can we pick up our electric vehicles?
25 Quai de Rive Neuve 13007 Marseille
Swimming pool Cap Provence 13260 CASSIS
Original service signed TROLIB, you go on an adventure with a personalized application in the heart of the most beautiful sites!

Our popular services in Marseille and Cassis!
EXCELLENT Based on 244 reviews.
Olivier91150
May 15, 2021.
A great experience! From the welcome to the return of the bikes, we were delighted. Simple explanations, nickel state of the bikes, we drove to the creeks, which in turbo mode, which in eco mode, discussions with our hirers, very nice. What else?
WhereisSHEEBA
May 13, 2021.
great time We rented two electric scooters via their website for 3 hours to visit Marseille in a fun way. Everything went very well: we picked up the scooters on time, the staff are friendly and outgoing, they don't hesitate to take the time to explain the operation to you for novices. The scooters that we had were in good condition and allowed us to do about thirty kilometers. When we returned them, there was some battery left! The price is very correct and the shop is ideally located on the Old Port. I highly recommend Trolib.

Great! Great welcome with a very professional team! Very good quality bikes, perfect for exploring Marseille.

Fakhreddine B
March 4, 2021.
Excellent service Warm welcome, very good bikes in excellent condition. They even took the time to advise us on the Calanques route.
A good place to rent your bikes A very nice team, good advice on the walks to do and very good quality equipment. To recommend without hesitation

Family outing Very friendly team and very good advice for a half-day family outing. I highly recommend!

Electric scooter rental We had a warm welcome from Sylvin, who gave us good advice for our independent walk. The equipment and the service are top notch, I highly recommend!

Mtreppoz
October 18, 2020.
Bikes and a top team! It is always a pleasure to organize electric mountain bike rides with Emilien and his shock team for my detox groups who come back delighted 🙂 The bikes are really top notch, super efficient and Emilien is always appreciated by my clients.

Elisabeth d
August 30, 2020.
To recommend for a good walk Friendly and dynamic team One-day bike rental Very good quality electric bike Good ride despite the rain We recommend
DEMPWimbledon
August 27, 2020.
Fantastic day! Great tour with very helpful multi lingual Cindy !! Fabulous city and big open spaces to really go fast! Great for a family day out